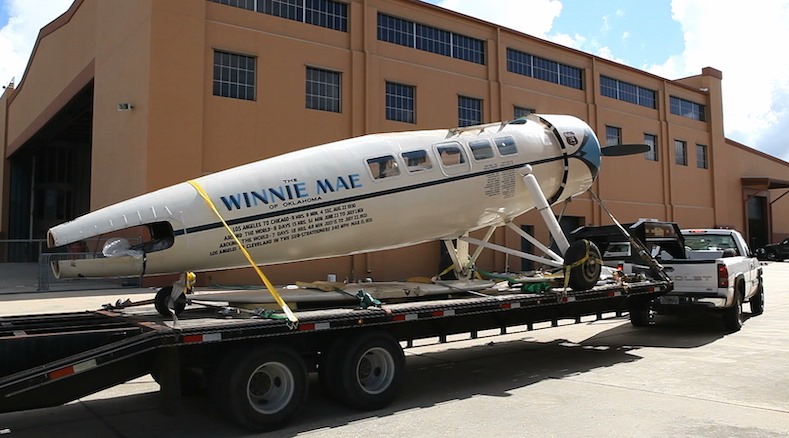 Lockheed Vega 5C C/N 72 was completed by Lockheed on June 15, 1929. This is the 3rd oldest Lockheed aircraft existing today and will be the oldest airworthy example when the restoration is completed. Beginning life as a model 5A Executive built specifically for the Independent Oil and Gas Co. in Tulsa, OK, the airplane was the first built by Lockheed with an Executive interior. Special Executive features included a fold-out desk, file drawers for letterhead, a Corona mechanical typewriter, a chemical toilet and fold-down washbasin. C/N72 returned to Lockheed after a short time to be converted to a 7 passenger model 5C as it is today. This upgrade included shortening the nose of the fuselage, installing a larger engine(P&W R1340)with NACA cowl, adding another window on each side of the fuselage, moving the cabin door aft one bay, and installing the larger 5C vertical fin and rudder.
For the next few years, C/N72 had various roles as an airliner, carbo plane, and aerial photography ship in the US and Mexico.  After returning to the US, the airplane was purchased by General Electric to be used as part of their test fleet in radar test and development.  In the early 1960s, the airplane was purchased by Dave Jamison of Wisconsin and assigned the registration number NC105W and the paint scheme of Winnie Mae C/N122 which was made famous in the flights and records by Wiley Post.  In the 1990s, Kermit Weeks purchased the airplane which was no longer airworthy, and placed it on display at Fantasy of Flight in Polk City Florida.  In 2013, Kermit asked us to restore the airplane back to flying condition.  Work began in 2014 on the wing and tail with those components rebuilding these parts during 2014-2017.  The project was put on hold until July 2019 when the fuselage restoration began.  Today, work continues on the fuselage restoration/rebuild to bring it back to factory 5C configuration complete with the original style Executive interior features.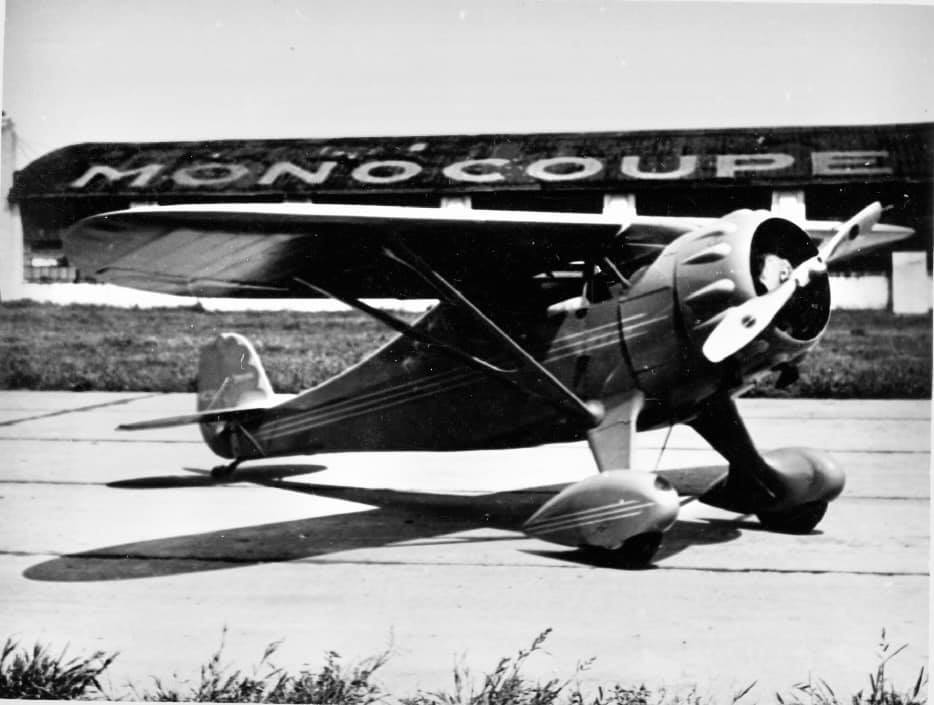 N570W is a model 110 Monocoupe.  Originally built with the standard length wing and tail, this example is eligible for conversion to the Clipwing 110 Special configuration.  JKE has restored two other 110 Specials in the past, N101H and N2347.  This airplane has been a project for a number of years passing through many owners who each contributed to the project in some way.  The current owner brought the project to JKE for completion to flying condition and be equipped with a Warner 185hp engine and Aeromatic prop.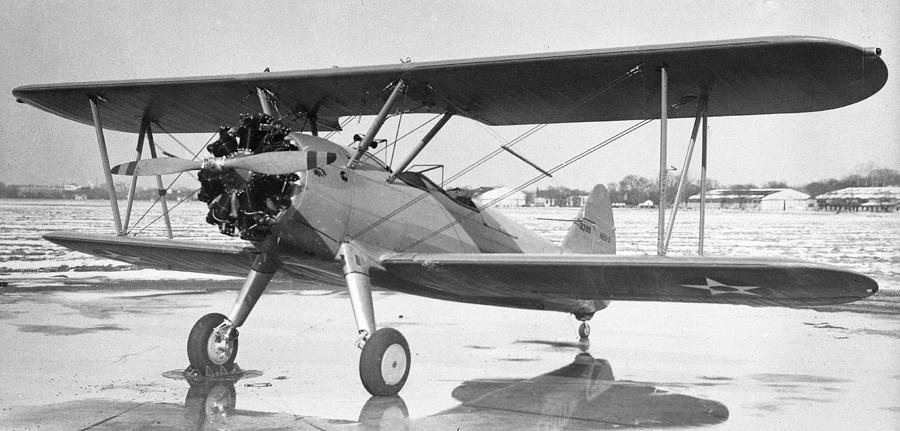 This Navy Stearman was born December 13, 1940, 51 weeks before the attack on Pearl Harbor, and was number 196 of 250 Stearmans in the US Navy's first purchase from the Stearman Airplane Division of Boeing.  This N2S-1, as with most Stearmans during the war, returned to the Navy Repair Depot for a rebuild in 1943.  At that time, it was rebuilt and converted by the Navy into an Instrument Trainer including the Bling Flying Hood equipment, instrument and electrical system changes, and so on.  Post-war, this airplane was purchased to remain a 2 seat airplane used to train new crop duster pilots.  It is rare that it was never cut up and used as a crop duster or spray aircraft.  Every effort is being made to return the airplane to its post depot condition with a factory-new old stock blind flying hood, new wood in the wings, and more.
N3464B 1953 Beech Bonanza Model D35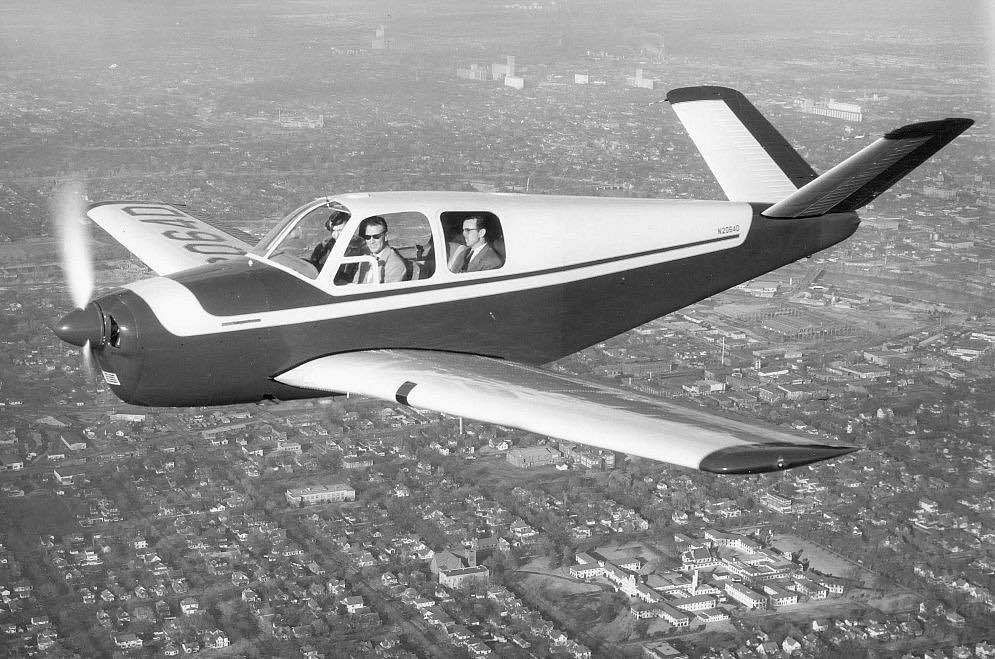 This Bonanza is powered by a Continental E225-8 engine of 225 hp and equipped with the Beech electric propeller.  With an airframe total time since new of just under 2500 hours, this is a low time airframe that has had only 4 prior owners.  The airframe has been disassembled, stripped of all old paint and interior so that it can be cleaned, prepped, and repainted back into its original off-white and red paint scheme.  The interior will be as it was in 1953, understated by today's standards.  Previously installed updates will remain such as, the cabin vent system, Beech kit small 3rd window, Beech kit "Keys up" instrument panel upgrades since these additions add value to the airplane.  N3464B will be a high-performance airplane with classic looks and nice, light handling characteristics when completed. 
N65344 Merrill Family Stearman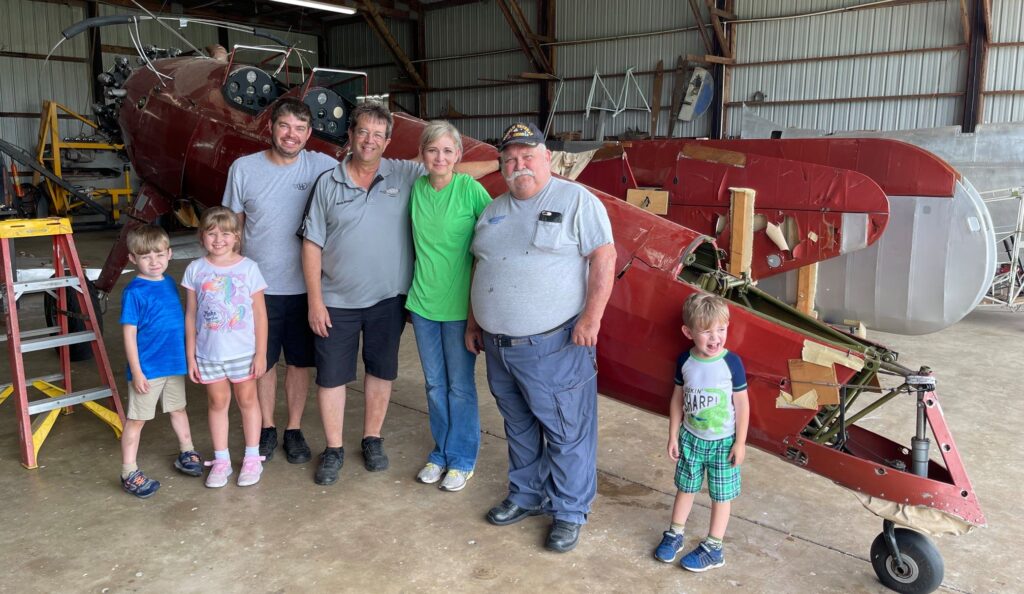 On the JKE schedule to begin restoration soon, this Stearman is a very rare complete example with a very special connection to the Kimball Family.  This airframe is made up of ALL the original components as it left the factory in 1943.  All the wings, tail, fuselage, and metal panels are all factory original parts to this serial number.  This is uniquely rare and nearly unheard of since most of the Stearmans existing today have been assembled from random parts from various airframes.  
In the 1960s, this airplane was used as a 2 seat trainer for Ag pilots.  Al Kimball, the first in the Kimball family to become a pilot and aircraft mechanic, trained in this airplane before taking a job flying 600hp duster Stearmans in South Louisiana.  Al took Jim and Jane Kimball for rides in this airplane which set the "flying bug" hook into both of them eventually leading to JKE as it exists today.  The airplane changed hands a few times until finding a home with the Merrill family in the early 1970s.  Today, the airplane is now owned and loved by a second generation of the Merrills and will be restored to the 1970-1980 configuration and look preserving it for many more generations to come.  
Want To Know More About A Specific Project We've Done?
Tell us what you want to know!