1960s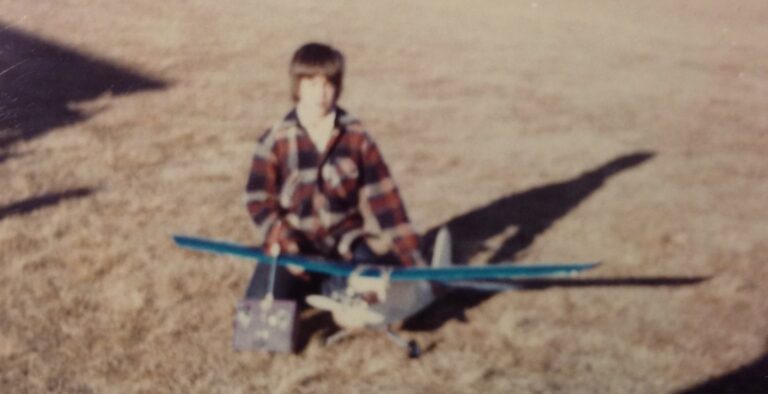 In the mid 1960s, Al Kimball returned from Vietnam after serving in the US Army. He began a career in Aviation, crop dusting and maintaining aircraft in Louisiana. During this time, he introduced Jim, Jane and Kevin Kimball to aviation. Jim and Jane were also bitten by the 'aviation bug' and got their Private Pilot's certificates in the late 1960s. The Kimball family began attending aviation events all around the south. They also attended the EAA convention in Rockford, Illinois and continued to attend when it was relocated to its present day location in Oshkosh, Wisconsin.
1970s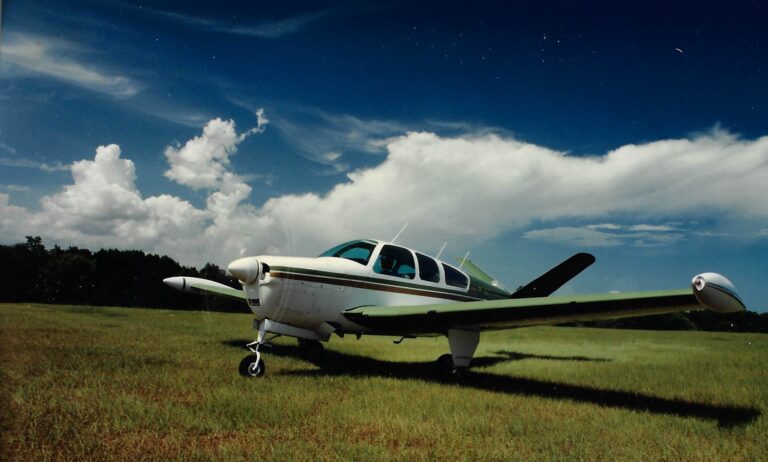 The Kimball family restored several airplanes as a hobby for personal use. An Ercoupe, a Piper Tripacer, a 1951 C35 Bonanza and a PT17 Stearman. During these years, Jim and Jane worked at a wholesale electronics distribution company in Baton Rouge and followed that company to Central Florida when the headquarters were relocated to Sanford. The Kimball family became very active in the Vintage Aircraft community in Florida. In 1979, Jim and Jane left the electronics company and formed Kimball Enterprises. The first project was a basket case Staggerwing Beech. Jim always wanted to own a Staggerwing and this project would fill that desire while his new path developed.
1980s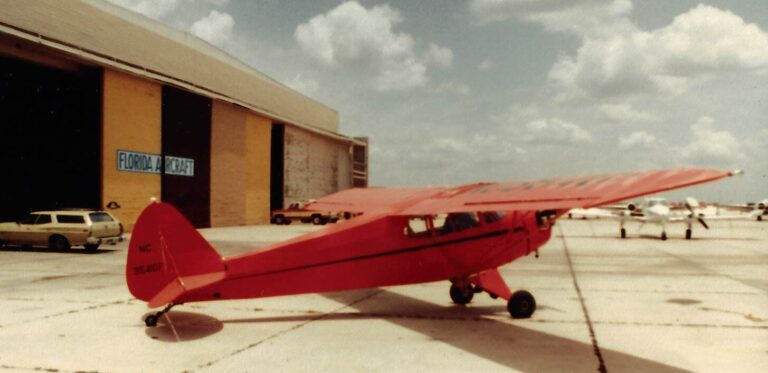 Jim partnered with another aircraft restoration shop in Florida where a number of airplanes were restored under Jim's supervision. Soon, that partnership dissolved and Jim Kimball Enterprises, Inc. was established with a backlog of projects ready to be restored. In 1982, Jim Kimball Enterprises, Inc. relocated to a grass strip in Zellwood, Florida. The Kimball family still live and work on this land today.
1990s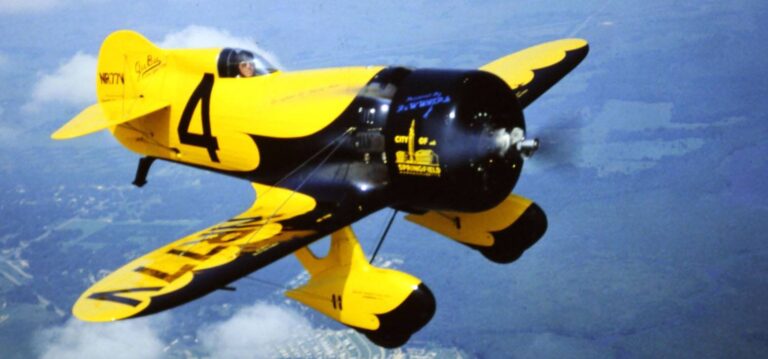 The number of championship winning restorations being turned out by the company continues to grow including stearmans, staggerwings, cubs champs, Wedell Williams racer replica, Stinsons, Wacos, Clipwing Monocoupes and more.  Kevin Kimball and his friend Jeff Eicher decide to design and build a replica of the 1931 Gee Bee Z air racer as a personal project.  The Z is completed and flown in 1996 after a 4 year build.  During these years, Kallin Kimball is born and is pulled into the aviation vortex with his family expanding the Kimball family love of aviation to 3 generations.  In 1999, Jim and Kevin complete their Pitts Model 12 using plans gifted to them from Curtis Pitts.  This Pitts Model 12 kicked off a new chapter in the Jim Kimball Enterprises, Inc. story that included Aircraft kit component manufacture and sales.
2000s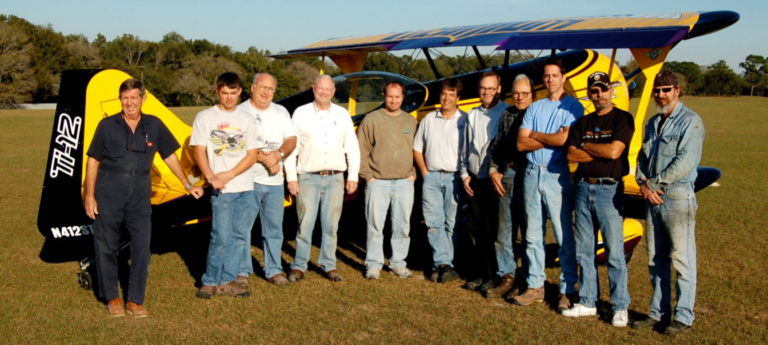 Vintage Aircraft restoration continues at Jim Kimball Enterprises, Inc. along with production of Pitts Model 12 components and kits.  The number of airplanes restored or custom built by JKE, Inc. flies past 100.  Projects like two Model 4 Stearman Speedmails, a Staggerwing for Barron Hilton, design and built ailerons for Sean. D. Tucker's Pitts Challenger, work on several other airshow aircraft and more.
2010s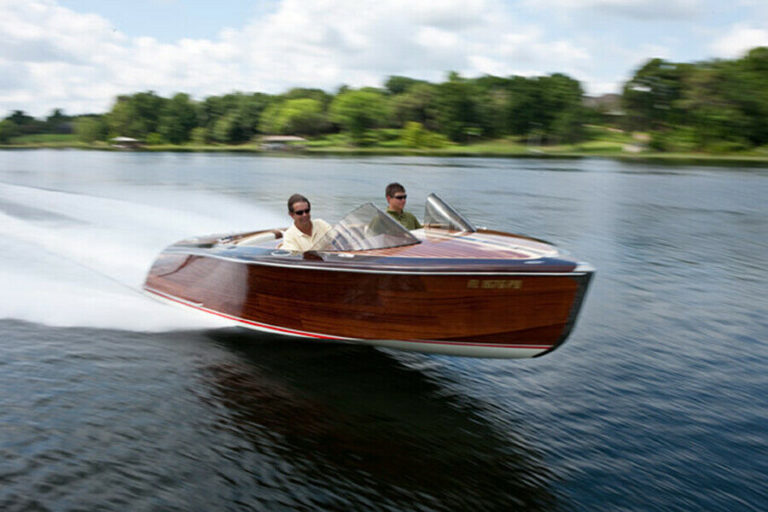 Saetta Classic Boat was born which was a collaboration between Kevin and Bill Scheunemann.  The concept was to develop a vintage style wooden boat with modern power and offer it as a boat kit much like the Pitts Model 12 airplane kit.  The prototype boat was completed in March 2010, performance was better than expected and it won awards at boat events.  Sadly, the economic downturn of those years didn't allow the kit boat program to grow.   In 2013, Kermit Weeks approached Kevin wanting him to restore his Lockheed Vega.  Seeing Tom's 3rd, the wooden boat prototype, gave Kermit the confidence the all wood Lockheed would be in good hands.  In 2016, the Vega project was placed on hold and a few months later, Kevin was offered a job to run an R&D facility for Marine Engines and accessories, another opportunity brought about by Tom's 3rd.  Kevin and Kallin accepted the jobs offered that continued until June 2019 having helped develop 5 marine inboard engines, a water jet pump system, and 11 patents. 
2019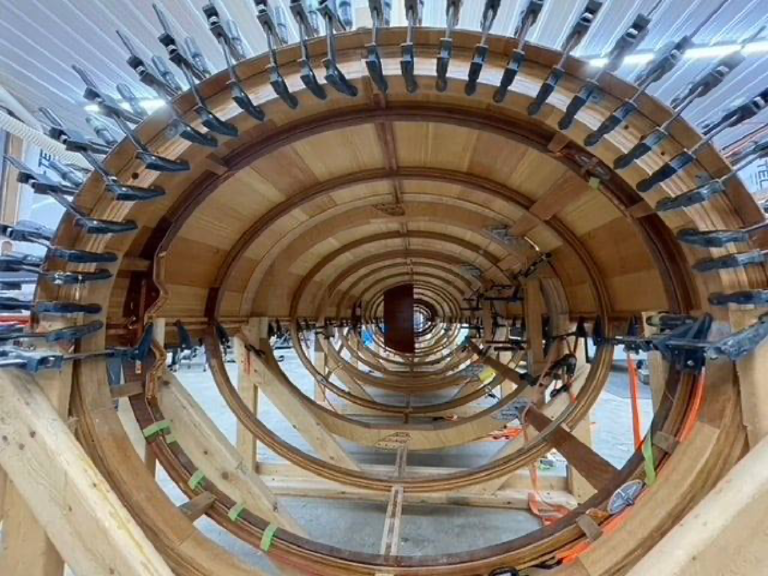 Kevin and Robin Kimball establish JKE Works, Inc. to be their company intent on carrying the Kimball legacy forward with the help of their son, Kallin Kimball.  Timing and the stars aligned with Kermit and the Vega project kicking off part 2 of the restoration as the primary project in the shop.  Kallin, having received his Private Pilot certificate  a few year prior, adds his Airframe and Powerplant license to his achievements.  Kevin and Kallin begin work on the Vega fuselage restoration.
2020s
The Kimballs add a Clipwing Monocoupe along with a few more small projects to the workload.  The roots of the Kimball Family business started as a hobby. Even as Jim tries to retire, they have a few personal "hobby" projects like a Stearman and a 1953 D35 Bonanza to keep 3 generations working together on something they love to do.